UV TOC remover for RO water
Product Detail
Product Tags
During the production of ultrapure water, the degradation of TOC (total organic carbon) is very important. The ultraviolet technology with UV-C band 185nm wavelength low-pressure high-energy, combined with UV-C254nm ultraviolet sterilizer, is catalyzed by high UV-185 ultraviolet light. The hydroxyl radical are generated in the water, and the organic matter is oxidized and degraded to achieve the controlled amount of TOC in the water.
The functions and features of UV TOC remover
●Used for TOC degradation in the production of ultrapure water.
●Super high sterilization effect.
●The UV TOC degradation equipment can ensure that no new TOC is added and the electrolytic chlorine in the water is restored.
●The extent of TOC degradation depends on the composition of TOC in the water and the design of UV TOC degradation equipment.
●The Ultraviolet TOC degradation equipment can reduce TOC to 10ppb.
●Using imported high-intensity lamps, the effective service life is more than 12000 hours.
●High purity 99.9999% quartz sleeve with high light transmittance.
●The equipment can be equipped with optical alarm system, intensity monitoring and time counter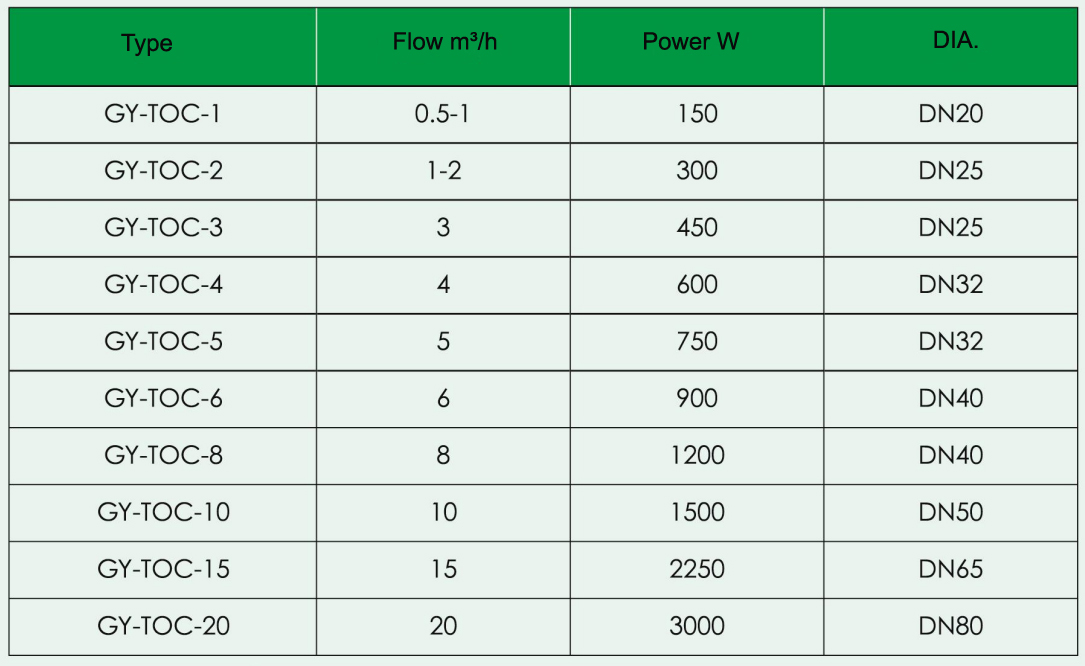 Suggested working condition
| | |
| --- | --- |
| Iron content | < 0.3ppm (0.3mg/L) |
| Hydrogen sulfide | < 0.05 ppm (0.05 mg/L) |
| Suspended solids | < 10 ppm (10 mg/L) |
| Manganese content | < 0.5 ppm (0.5 mg/L) |
| Water hardness | < 120 mg/L |
| Chroma | < 15 degrees |
| Water temperature | 5℃~60℃ |
Breakage-proof individual packing.
●We can recommend our customers a professional proposal based on their industry and purpose. Don't hesitate to send your requirements.
●The quartz made lamp and sleeve are fragile accessories. The best solution is to buy 2-3 sets together with the equipment.
●The videos of instruction and maintenance can be found here.
---
Previous:
PriceList for UV Water Purifier Without Storage - AOP River Treatment (Black And Smelly Water) Purification Equipment – Guanyu
---